Electric kettle Ardesto EKL-1617BL
Beige electric kettle with maintenance of temperature function, dual walls, LED display and overheat protection. The kettle volume is 1.7 liters, and the stand provides a 360° spin. The material of the case is a reliable and durable polycarbonate. For comfortable use there is a comfortable handle.

Specifications :
Electric kettle

1,7

1800

Disc, hidden

Polycarbonate

Beige

Yes

Mechanical

No

Manual

Inside

Overheat and boil-dry protection

Yes

220

75

23.5x27.3x16.5

1.26

China

12 months

Package dimensions (WxHxD), cm

16x26x23

1.45

0.0096
Reliable and economical
The inner part is made of stainless steel. The heating element is hidden. Its effective location along with a power of 1800 W does not overload the electrical grid and allows you to not only significantly reduce energy consumption, but also to achieve faster achievement of the desired temperature. The water temperature can be maintained at 40° C, 60° C and 80° C. The heating control is sensitive, and for convenience there is LED display.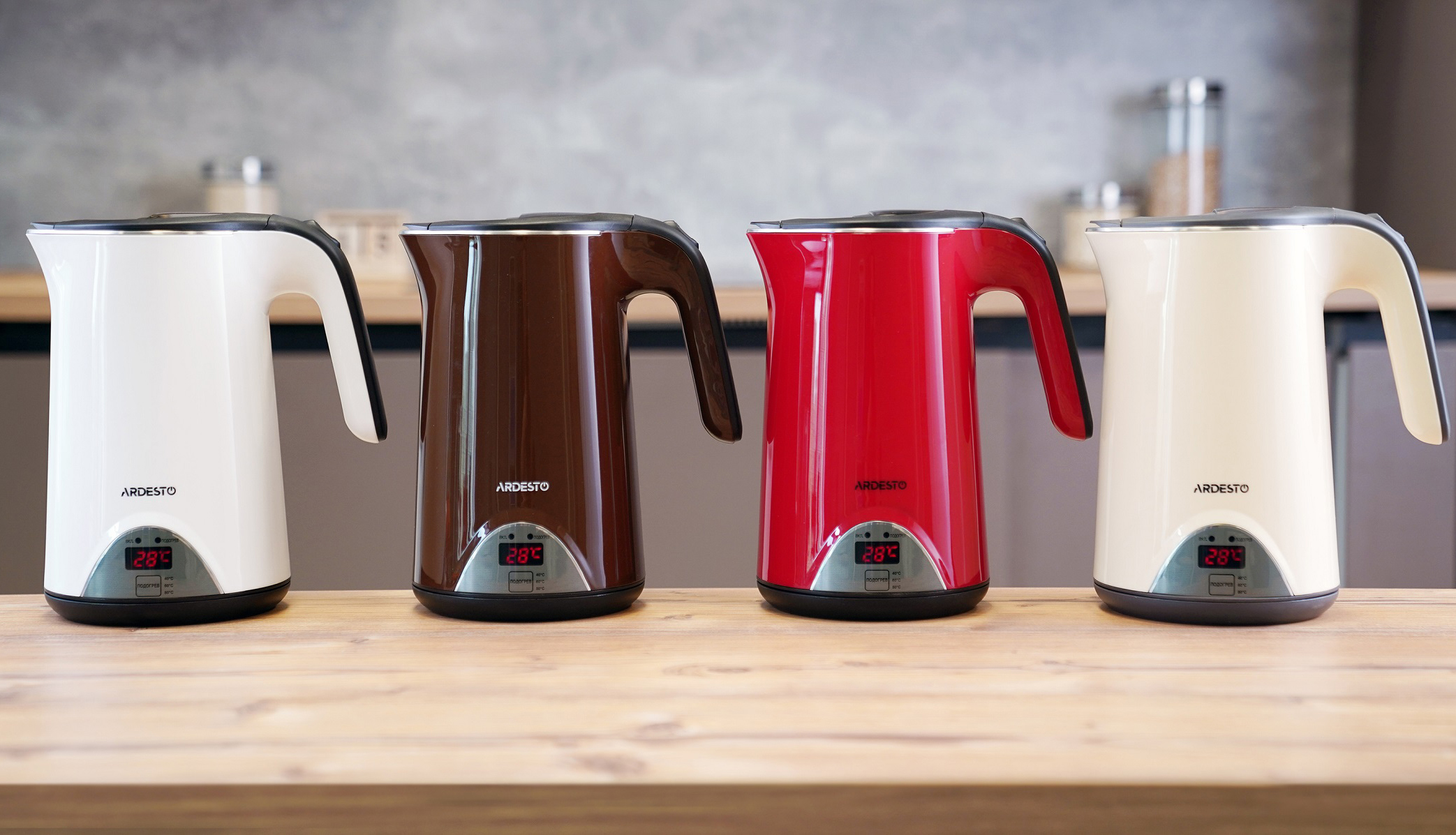 Cool Touch Technology
Cool Touch Technology with double walls protects the outer part from heating and provides the thermos effect. The temperature reduces from 100° C to 80° C in hour. There is also a reliable protection against overheating and automatic shutdown when there is lack of water inside.