Multicooker ARDESTO MC-X16X
Multicooker with a 4-liter bowl, LED display, delayed start and auto-heating functions, and 16 auto-cooking programs suits every taste.
Cast aluminum bowl with non-stick coating
Auto heating and delayed start functions
Cookbook for 78 recipes included
Specifications :
Multicooker

4

860

220-240 (50/60 Hz)

Electronic

16

Your recipe program, automatic heating, delayed start

LED

Stainless steel

Aluminum with non-stick coating

Multicooker, bowl, grill for steaming, measuring glass, ladle, colander, recipe book, manual

100

26x30x28

2.4

China

12 months

Package dimensions (WxHxD), cm

30x32x30

3.20

0.0288
Technical perfection
The metal coating of MC-Х16X multicooker body imitates the texture of brushed steel, with a special button provided for a convenient opening the multicooker`s lid. The ergonomic control panel is equipped with a LED display, and there is also a tight valve and a special tank for steam removal and condensate collection that are formed during the cooking process. The inner surface of the aluminum bowl is covered with a durable non-stick ceramic coating that will serve the user for many years.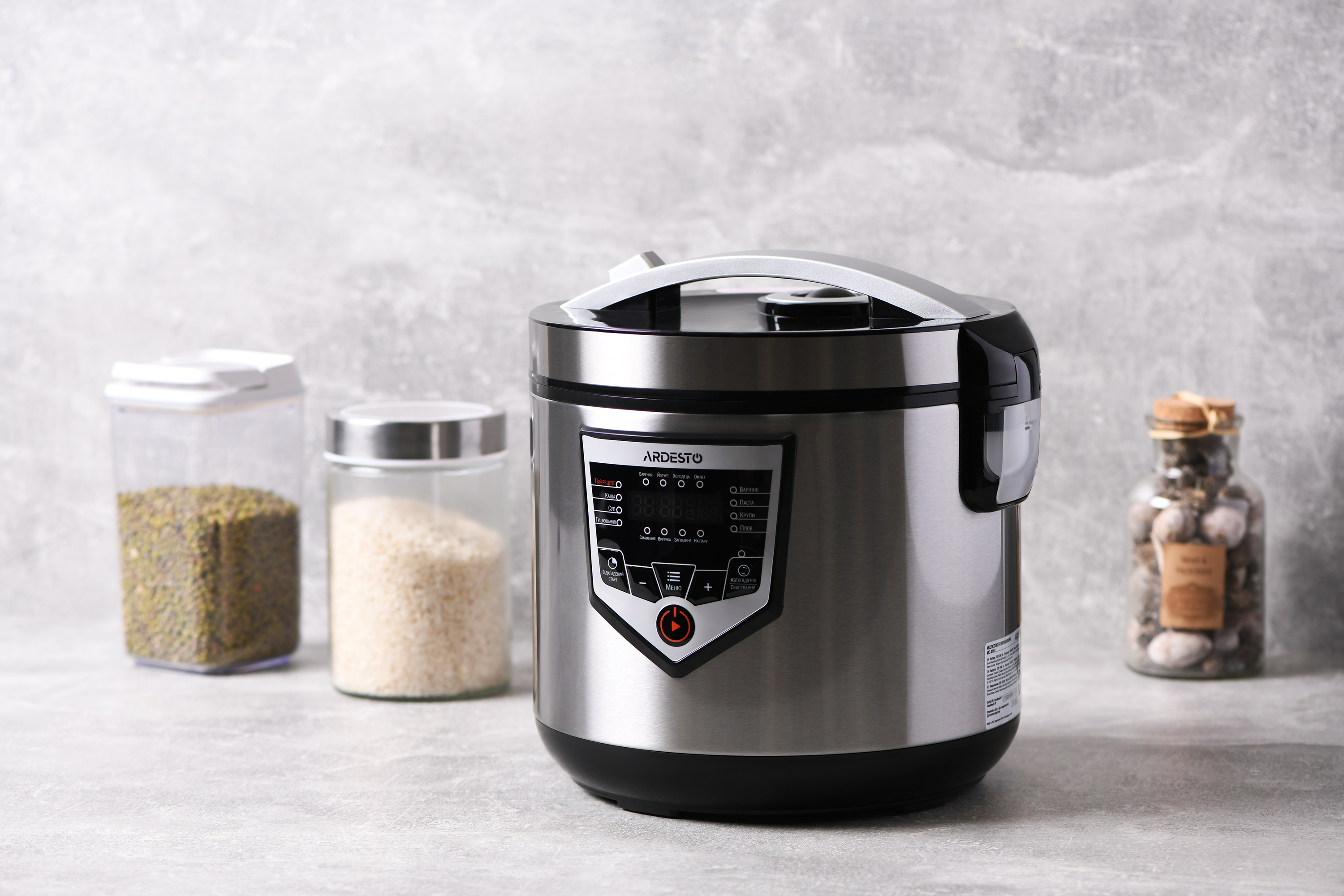 Dishes to suit all tastes
Automatic cooking programs are easy to use, cook fast and very tasty! 16 automatic programs and 30 manual settings will allow you to cook an abundant amount of new dishes. The optimal values of cooking time and temperature have been already set for each program. In addition to the standard set of programs, you can cook yogurt, roast, aspic, stew meat, jam or kissel. The MC-Х16X multicooker also has the "Your recipe" program, that allows user to set his/her own settings. For starting to cook culinary masterpieces, the device package includes an illustrated recipe book, a grill for steaming, a measuring cup, soup ladle and colander.